Division of Emergency Management
Welcome Message from the Director

I take pride in creating a whole community approach; I am a resource for the citizens and businesses of La Crosse County. My goal is to help our community in preparing for, responding to, and recovering from any type of emergency. If you need my help, please don't hesitate to reach out to me!
-Tracy Hameau, Emergency Management Coordinator
About La Crosse County Emergency Management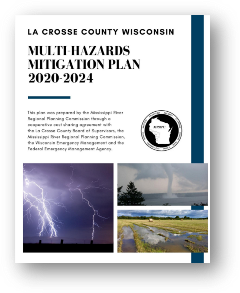 The La Crosse County Emergency Management office is a subdivision of the Sheriff's Office. Our main priority is to keep our community safe during and aid them through events such as natural disasters, acts of terrorism, or other man-made disasters. Our three-pronged approach includes:
Preparedness: Prevent risks and hazards through education
Response: Coordinate, organize, and support emergency efforts across the field to help mitigate risks and hazards.
Recovery: Support families and businesses through the recovery process.