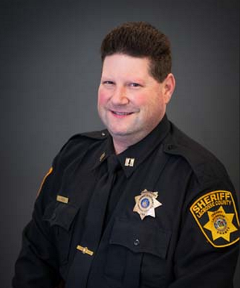 Welcome Message from Sheriff Siegel

Welcome to our webpage! This page contains information on our Patrol division, the La Crosse County Jail, and Emergency Management. Please contact us if you require further assistance, we enjoy hearing from our community members!
Per our mission, the La Crosse County Sheriff's Office is committed to keeping the community safe and to preserving the quality of life that our citizens have come to know and expect.
We are proud to serve the citizens of La Crosse County and we thank you for your support!
Please follow us on Facebook.