Our Open House for The Oaks at Hillview is TODAY!!!
Wednesday, January 5th
1-3:00pm
(Enter front doors of Hillview)
Come join us!
Stop by for a tour, bring any questions you may have, and meet Brooke, The Oaks Program Coordinator!
(The Oaks is a 10-bed state only facility located in Hillview on the 700 hall. It is a short-term nursing home for older adults with dementia and challenging behaviors.)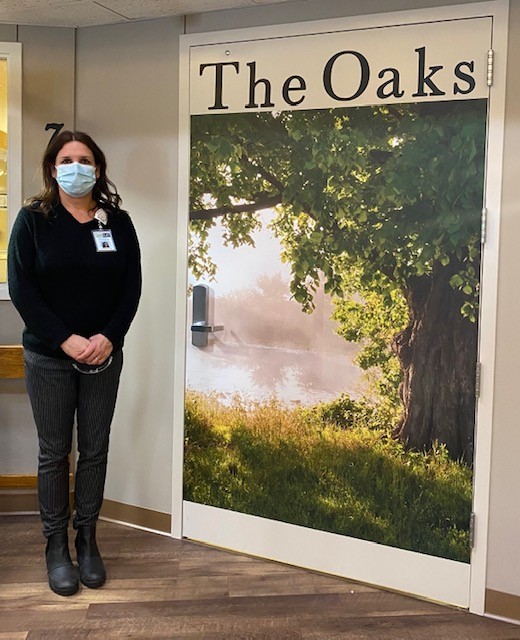 Our goal is to provide short term placement for stabilization of symptoms in order for individuals to return back home or to a less restrictive environment.