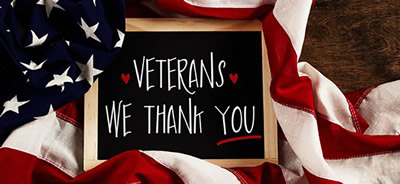 Location and Contact Info:
Administration Center
212 6th Street North
La Crosse, WI 54601

Phone: (608) 785-9719
Fax: (608) 785-9718
Email: [email protected]

Office Hours: 8:00 AM - 4:30 PM Weekdays

Veterans Service Staff:
Jane Brannan, Veterans Service Officer
Kathy Thoen, Veterans Service Coordinator
Chelsea Pataska, Veterans Benefit Specialist
Fred Van Der Wal, Veterans Benefit Specialist
Two helpful documents are the following:

The first document shows the different benefits that our office can assist you with. The second document identifies what Federal and State benefits become available at the different service connected disability rating percentages.
The following are the outreach dates for February. Our website is updated at the end of each month for the following month. Please feel free to stop in and see me and these locations to look into benefits:
Thursday, February 2, noon to 4 p.m. at the Onalaska Public Library, 741 Oak Ave S, Onalaska
Monday, February 6, noon to 4 p.m. at UWL, 223 Graff Main Hall, 1725 State St, La Crosse
Tuesday, February 7, 11 a.m. to 1 p.m. at the Onalaska American Legion, 731 Sand Lake Road, Onalaska
Friday and Saturday, February 10 & 11, La Crosse Sport Show, La Crosse Center, 300 Harborview Plaza, La Crosse
Monday, February 13, noon to 4 p.m. at the REACH Center, 212 11th St S, Ste 1, La Crosse
Wednesday, February 15, 11:30 a.m. to 1:30 p.m. Western Veterans Lounge, 400 7th St N, La Crosse
Thursday, February 16, noon to 4 p.m. at Viterbo Military Student Success Center, 900 Viterbo Dr, La Crosse
Thursday, February 23, noon to 4 p.m. at the Holmen American Legion, 419 1st Ave W, Holmen
Thursday, February 23, 4:30 p.m. to 6:30 p.m. Viterbo Military Student Wing Night at the Recovery Room, 901 7th St S, La Crosse
Tuesday, February 28, noon to 4 p.m. at the La Crosse Public Library (second floor study room), 800 Main St, La Crosse
Watch the website for the March outreach schedule.
Please let us know how we are doing by completing this short survey.
We appreciate your time and will use your feedback to make positive changes.