Mission Statement - The La Crosse County Highway Department is dedicated to providing and maintaining a safe, cost-effective highway system for the traveling public and the taxpayers of La Crosse County.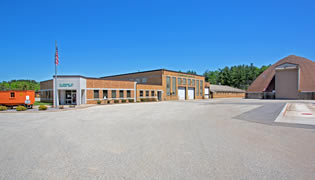 Location and Contact
301 Carlson Road
West Salem, WI 54669-9332
Phone: 608-786-3810
Fax: 608-786-3816
Joe Langeberg, Highway Commissioner

Business Hours: Monday - Friday, 7 am - 3 pm


County Highway Jurisdiction Map
Highway Annual Report 2021 1 10 21
2022 Highway Dept Policies & Procedures Manual

ATV Routes on County Highways : New routes were recently approved in Spring 2021 and have extended greatly from previously approved routes. Rules on ATV use on County Highways can be found in the Policies & Procedures Manual.
Route Map: La Crosse County ATV Trails 2022
Follow us on Facebook